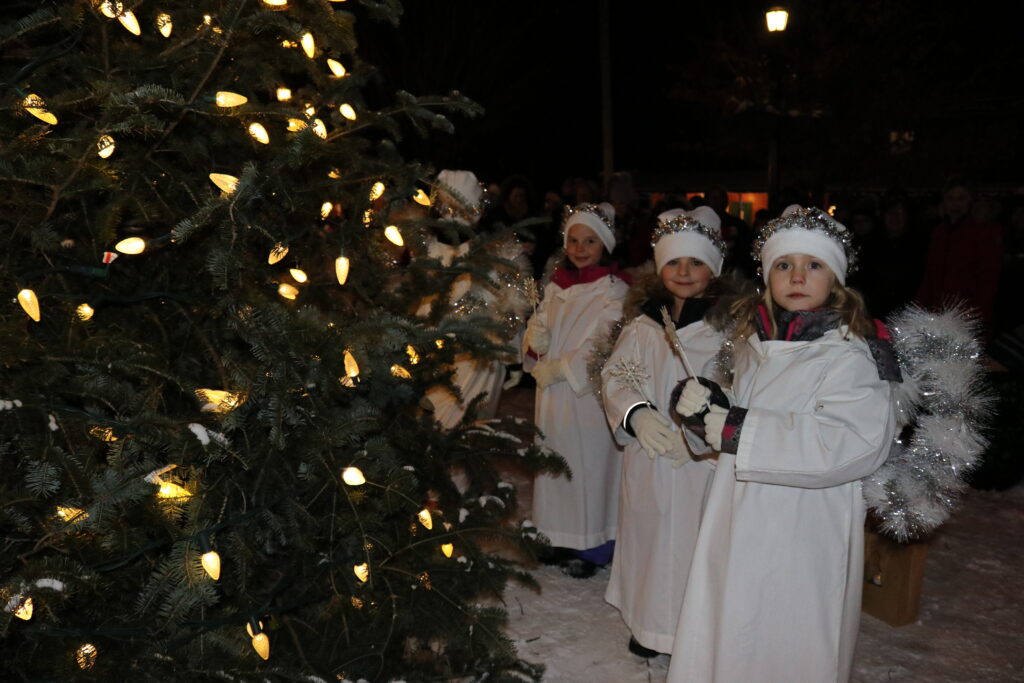 A special tree at the Barry's Bay Railway Station will light up on Friday night, bringing with it, not just holiday cheer, but new hopes for the future of healthcare in the region.
The St. Francis Valley Healthcare Foundation is holding its Tree of Lights ceremony. The event takes place at 6:30 p.m. Each light on the tree will represent a donation that's been made to the foundation in honour of a loved one. 
The foundation is thrilled to have its annual tradition back, after two COVID-impacted holiday seasons, says executive director Erin Gienow.
"We're really, really excited to be back in person," she says. "Our tree-lighting ceremony is really, really special, because it is a way for us to thank everyone for their support, not only at Christmas time but throughout the year."
"The lighting of our memorial tree is really, really special because we're honouring those who have passed and we've received donations to light our very special tree (in their names)."
St. Francis Valley Healthcare Foundation raises money for three organizations: St. Francis Memorial Hospital, Madawaska Valley Hospice Palliative Care and the Valley Manor Nursing Home. Donations to this year's Tree of Light campaign will support the purchase of a new ultrasound for the hospital. 
While the bulbs on the trees represent financial donations that have already been made, there's still time to support the campaign, as it continues through the holiday season. 
You can learn how to donate through the Foundation's website.