Steve Petrick is a veteran journalist, with a keen interest in uncovering the stories and issues that can inspire a community. He is a graduate of Ryerson University's journalism program and he spent several years working for newspapers in the Kingston to Belleville corridor.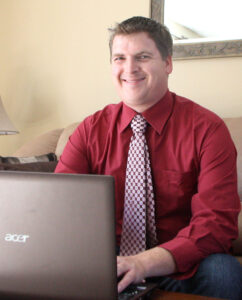 He moved with his family to Bancroft in 2019 and began working as an educator and a freelance journalist, often delving into issues that affect rural Ontario.
When not pumping out stories, he can be found spending time with his wife and two young sons, flipping through baseball scores and playing a mean guitar. Since moving to Bancroft, he's yet to see a bear, and he's horribly disappointed in that.