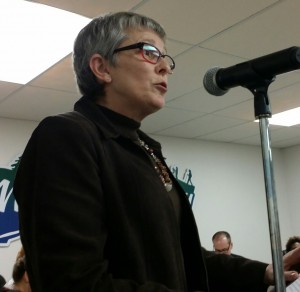 BARRY'S BAY: A subdivision described as a generation in the making is moving forward in Barry's Bay. 
Madawaska Valley council approved a bylaw that allows the last parts of the Yantha Subdivision to go ahead. 
The vote, on Tuesday, Sept. 20, allows for the final 12 lots to be built around Yantha Crescent. Council also voted to have the road become maintained by the municipality. 
Mayor Kim Love called it "exciting news," as she wants to see growth in the community. 
The subdivision is a little north of the Highways 60 and 62 intersection and is near Drohan Lake.
Work on the 60 total-lot subdivision started way back in 1993. 
The vote allows for the final phase of infrastructure, such as sewage services, to be built to maintain new homes in the subdivision.