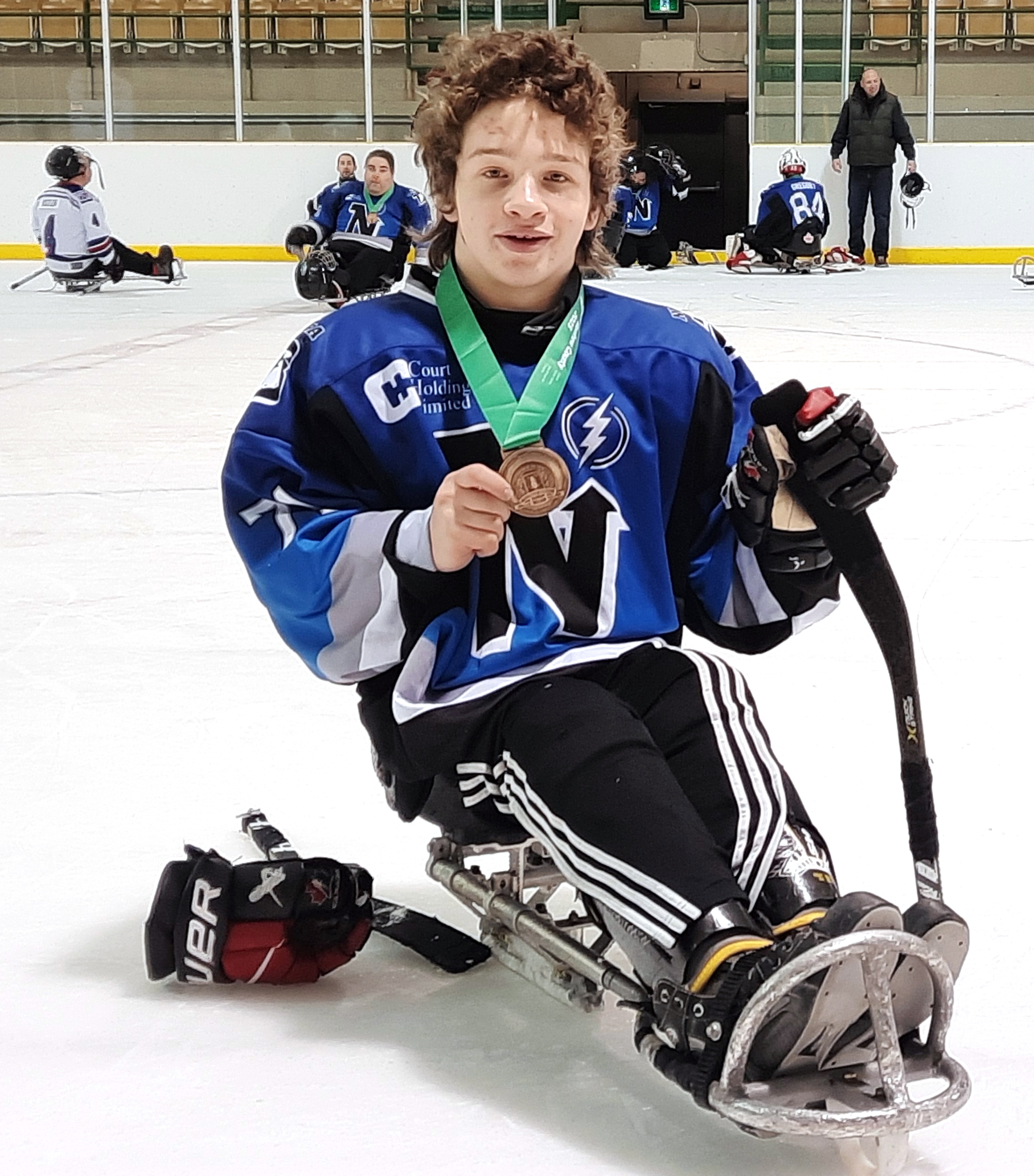 It seems there's no stopping Chad Stoppa in his pursuit of sledge hockey glory. 
The Barry's Bay teenager won bronze at the Ontario Winter Games last weekend, playing for the Niagara Thunderblades, as the tournament took place in Petawawa. 
This week, he's travelling to Montreal for Team Canada's development camp.
Stoppa says it will allow coaches to  assess whether he can one day represent the country at world competitions. 
It's a natural progression for the Madawaska Valley District High School student, as he already plays for Team Ontario.
Stoppa was born with spina bifida, a condition that affects his spinal cord. But he says he's never let that stop him.
He began playing sledge hockey in Kindergarten and took to the sport quickly. He plays forward and prides himself on his ability to put the puck in the net. 
The invite to the national camp is notable, considering he's just 15 years old and is sharing the ice with grown men. 
Stoppa says he hopes to wear the red maple leaf jersey one day and compete at the Paralympics. He says he's thankful for the Barry's Bay community for supporting him on the journey.
Organizers saw Winter Games were a success
The Ontario Winter Games, hosted by Renfrew County, were a success. That from Games officials, who say that years of planning paid off and helped create a memorable experience for athletes and fans. 
Thousands of participants and visitors came to the County over the past two weekends for 22 different sporting events. 
Games Chair and Renfrew County Warden Peter Emon says he's thankful to volunteers who were "welcoming and supportive" of athletes and guests. 
Games Manager Cindy Burwell added the county did "an astounding job." She says the young athletes who came from all over the province to compete received "wonderful support from the community." She also says she's thankful for volunteers who showed great "commitment and dedication."
The Games had hiccups – most notably some weather challenges with both opening ceremonies. But organizers say, for the most part, the Games went smoothly.
There's an abundance of photos from Games participants on social media now. Many have been posted with the hash tag "Best Games Ever."