Madawaska Valley Mayor Mark Willmer says he's excited about a newly-released concept plan for Lakeshore Park.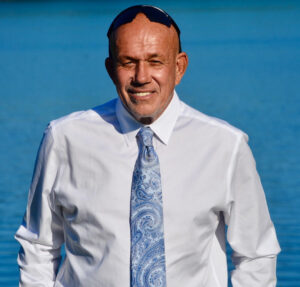 A firm hired to look at the well-used Barry's Bay location gave the Township a list of ideas. If all were used it could cost about $2.3 million. 
But Willmer urges residents to not dwell on that dollar figure as the municipality doesn't intend to spend that much at once. 
"I think what people are forgetting is this is a 25-year plan," he says. "What it does, in my mind, is it provides a way to have the blueprint set. And when grants become available – like perhaps there's a grant to cover a water park –  we can apply for the grant immediately."
The ideas for the park include  a plaza, new volleyball and basketball courts and new planting arrangements to hide the unsightly nearby sewage treatment plant. 
Willmer says he's glad the concept plan also suggests ideas on how to correct, what he called "the wrong move" made many years ago to put the sewage treatment plan by the park. 
People still comment about that. But I think that's one of the keys in the plan; we can mitigate seeing it by a large extent with tree planting, etc. etc." 
Other ideas for the park include expanding the beach and adding new greenspaces.